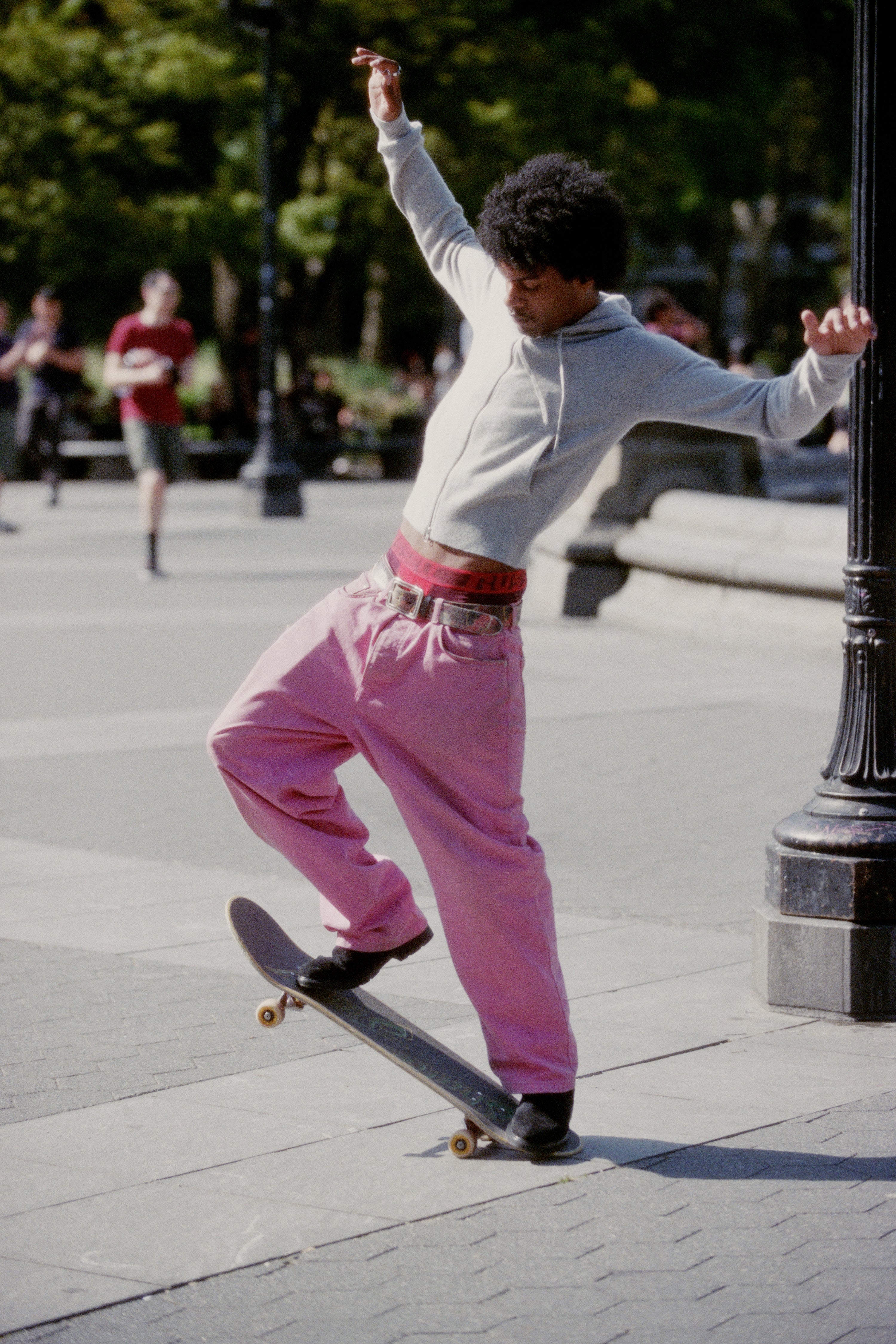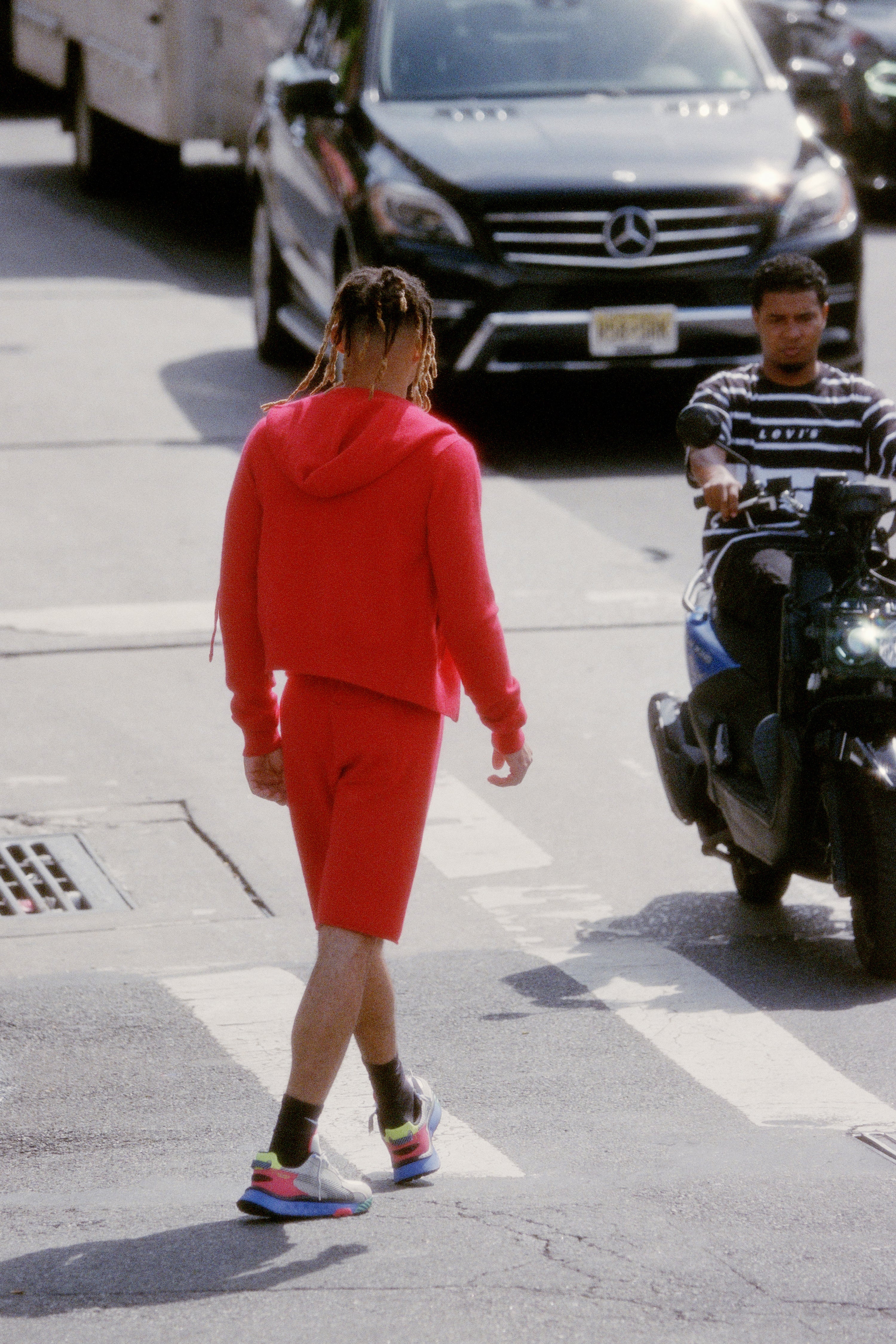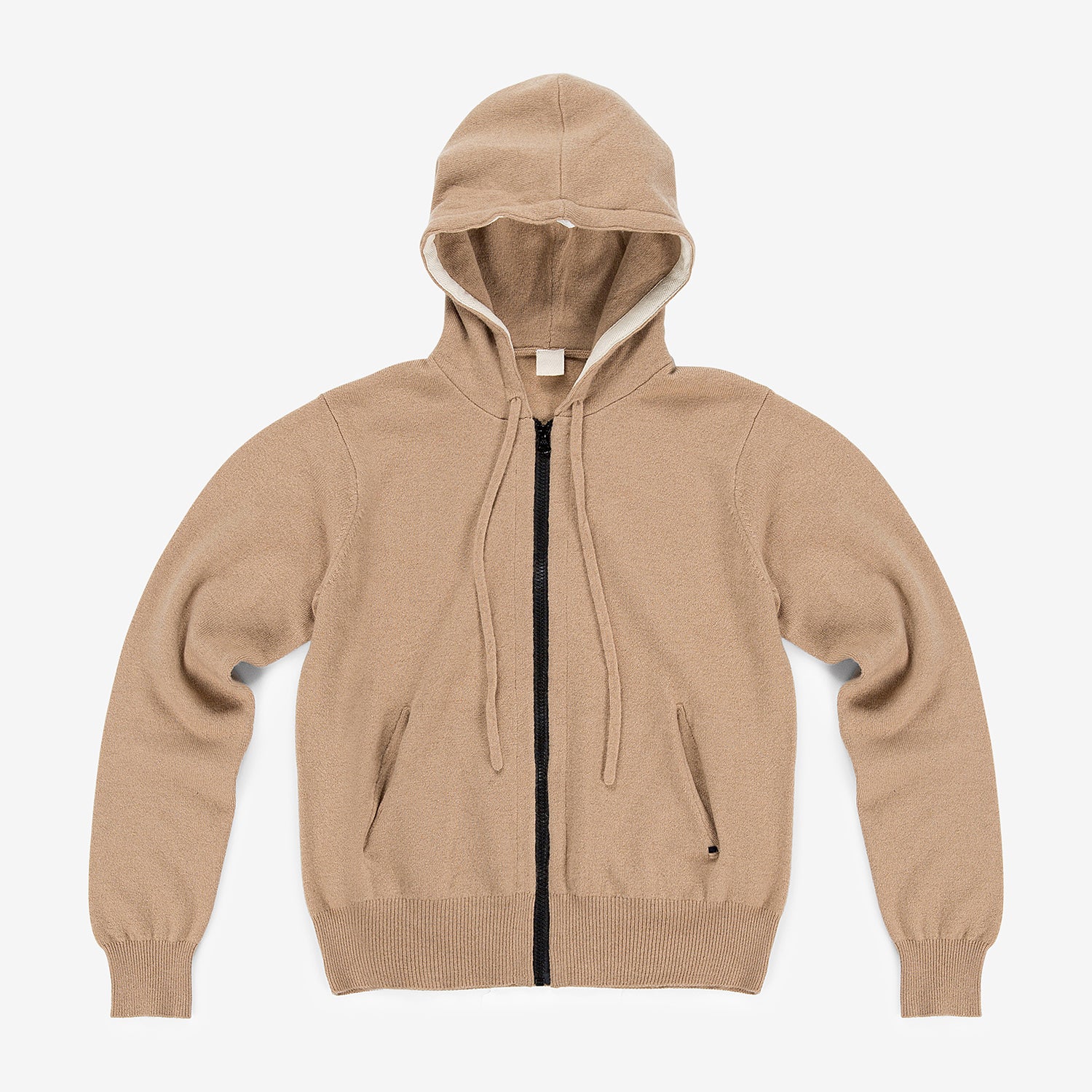 description

material

measurements

care
super comfortable short zip-up cardigan with side pockets and a drawstring hoodie.

suitable for xs - m bodies
88% cashmere, 10% nylon, 2% spandex
shoulder to shoulder: 37cm
chest: 44,5cm
hem width: 39,5cm
total length: 55,5cm
one size
All extreme cashmere garments are machine washable and easy to maintain. Wash it regularly in a high quality machine on wool programme (30°C 600rpm), using wool detergent or baby shampoo and no softener.
Put each garment in a separate washing bag or pillow case. Do not run a cycle with more than three garments at once.

view all care instructions here

shipping

shipping costs

We offer free shipping for orders above €400. Below that, costs vary depending on the country. We don't charge extra for duties and taxes outside the EU. Read more here.

fast shipping

We deliver to most countries around the world. Your order will be shipped within 2 business days. Please keep in mind that the delivery time may vary per country. Click here to read more about our shipping policy.

local pickup

See at checkout if pickup is available at our Amsterdam showroom. Usually ready in 2 hours.

herengracht 499
1017 bt amsterdam
netherlands
care

All extreme cashmere garments are machine washable and easy to maintain.
Wash it regularly in a high quality machine on wool programme (30°C 600rpm), using wool detergent or baby shampoo and no softener.
Put each garment in a separate washing bag or pillow case. Do not run a cycle with more than three garments at once.
View all care instructions here.
about us

our brand

A cashmere project intended to last beyond the seasons, to cross generations and gender. One size, one material, all occasions. Based in Amsterdam. Read more here.

our team

There is a dedicated and talented team behind extreme cashmere, composed of both young talent and those with years of knowledge and experience. Together, our energy is combined to make your favourite cashmere item, one that will endure for many years to come.

one size

our clothing is genderless and unisize, meant for everybody and every body, as we believe in finding the perfect shape for your body and style rather than looking at sizes. we design for every body shape and offer each garment in one size. to assist you in finding your perfect fit, we offer detailed measurements in the product descriptions and visually show you how each garment fits different body shapes.